Fri 28th Jan 2022: History or Heritage - and what's the difference anyway?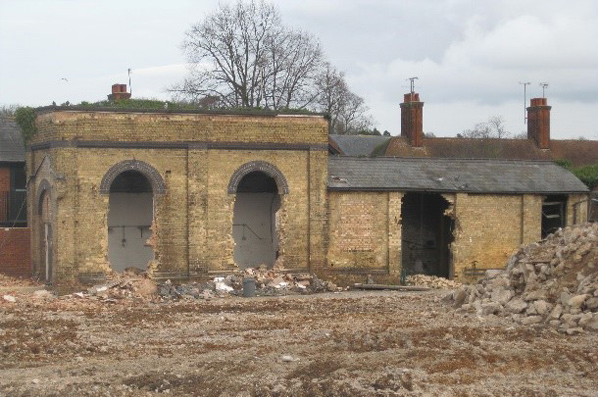 Some definitions
History tells us what happened in the past; Heritage describes surviving materials of the past - evidence that exists now – in the present.
Although Heritage includes 'intangibles' such as language, customs or belief, it more often refers to physical stuff; a brooch, art, images, books, that piece of land donated to the town for public use, or buildings or structures that remain from a previous era such as village stocks or a group of WW2 air raid shelters.
Our valued buildings are doorways to history. They are the physical remnants of where we have come from, the culture and ideas that society has passed onto us, and the reminder that every period fluctuates and varies according to the demands and passions of the day. The history encapsulated within those places and objects reveals and justifies their significance as examples of heritage - and may support a case from protection or conservation.
There will always be some tension between what is deemed to be of importance to the nation and what has significance to local communities. That's one of the reasons why the introduction of the Local Heritage List was so important. Made up of local people working or interested in heritage and history, they researched and scrutinised buildings, applying national assessment methods within a local context.
An example of why rigorous research is so important can be seen on the High Street. After the demolition last century of the building now replaced by WH Smith, evidence emerged to show that it had probably been the site of Halstead's ancient guildhall. The loss of a building with such an important civic past occurred due to the lack of accurate historic detail available about the building and its purpose at the time the decision to demolish it was made. And just a few years ago, the only remaining building from Halstead Railway Station was demolished in 2016 to make way for the Lidl supermarket.
Such examples highlight the need for rigorous research and show how history contributes to the protection of the historic environment. History and Heritage are different – but they are inextricably linked.
Protecting our Heritage
The
aim to protect national buildings of historic or architectural merit
first happened in the late 19th century. Amendments to the parliamentary acts underpinning protection were made across the decades, but the first major changes happened as a result of the Town and Country Planning acts of 1944 and 1947, after the destruction experienced during WW2.
During the major building boom of the 1960s, legal protection was seen as a way of managing the risk posed to historic buildings by urban development, beginning with 39 of England's most historic cities and towns. These were, and continue to be, mediated in part by local planning departments and county councils.
Halstead begins to see historic buildings being listed in the 1970s, during an era in which the 100 year rule was generally applied. Nowadays, much later buildings, are being added to the national list. Although, we tend to rue the 1960s edifices that replaced the older more attractive buildings in Halstead, it is not unusual to find them being protected elsewhere. Attractiveness alone is not enough, it must be accompanied by other factors such as significance and rarity.
How Your memories Can Help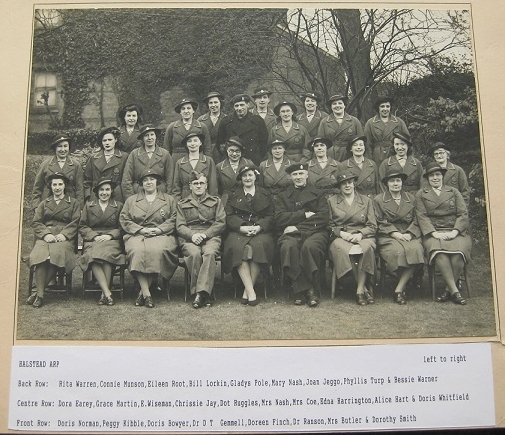 In the most recent version of the Local Plan, Braintree District Council has deemed that the 15 Costain shelters on Land East of the High Street should be saved. At present, the fate of the above-ground structure is less clear, although it's a very important part of that group of WW2 buildings. We have heard how it was a communications room, a First Aid Post and an ARP Wardens' Post, but we haven't come across any documentary evidence, so we're looking for other sources of information.
Have any of your family members passed on stories of any of the shelters and the brick building to you? Do you know of anyone who was part of Halstead's group of ARP Wardens? We'd love to hear from you if they were because it could help to highlight the significance of these buildings - and your stories will contribute to our February blog. Just email us at info@halstead21stcentury.org.uk and provide some contact details or fill in our heritage form .
As ever, thanks to Halstead & District Local History Society who study our past and preserve so much of our heritage in Halstead Heritage Museum's archives the for the photo of Halstead's ARP wardens. Do you recognise anyone?
Halstead . Second World War . local history . conservation . ARP wardens . heritage