Fri 28th May 2021: Tortoise Stoves to typewriters - an eclectic collection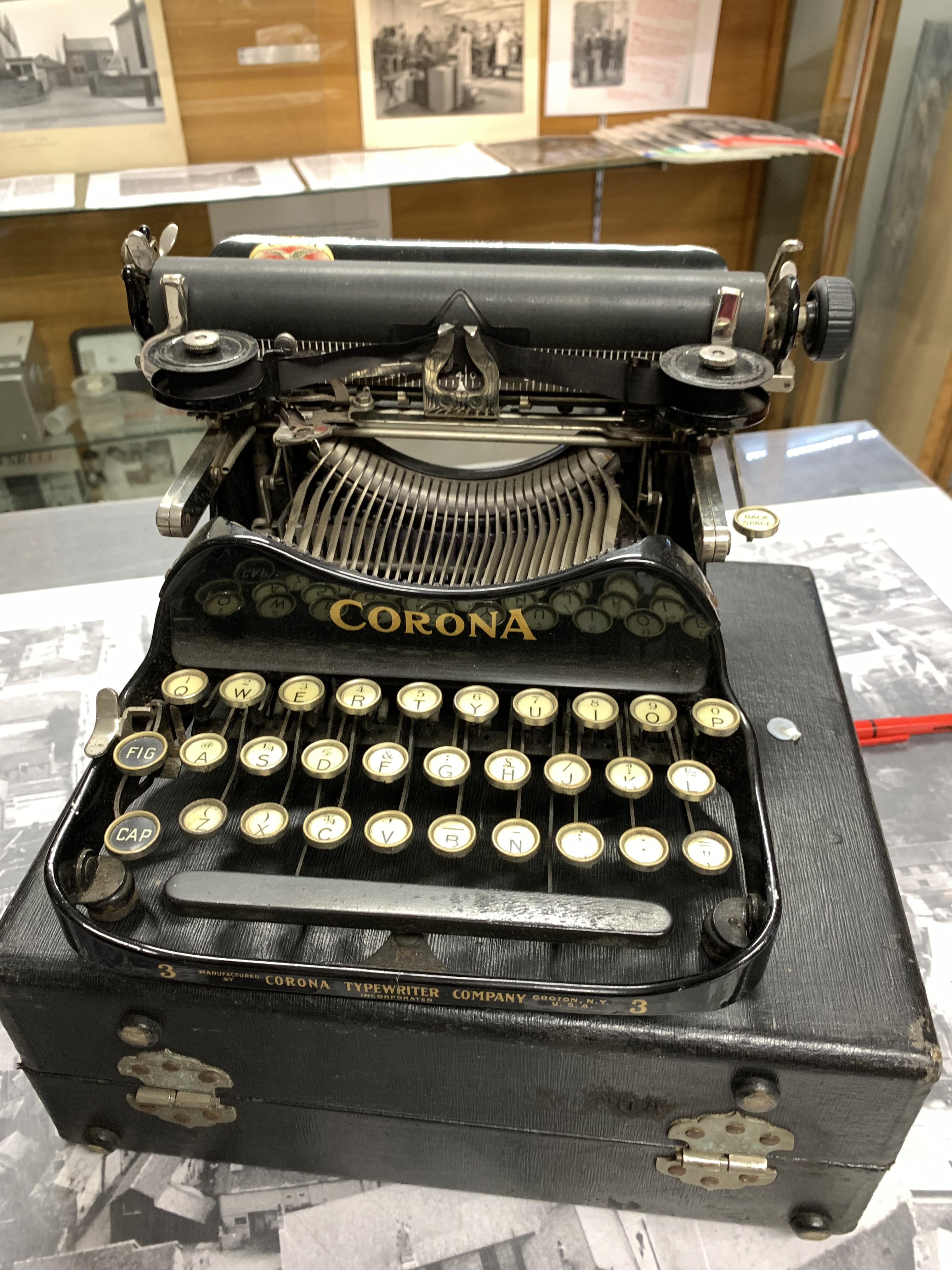 A wedding dress with Courtauld connections. Photographs revealing the radical changes of the town through the years. Artefacts donated by and of past residents. An archive of Halstead gazettes, the earliest from 1862 and (barring a couple of issues) complete from 1890. All this and so much more is waiting for curious visitors at Halstead Heritage Museum.

Museum co-ordinator, Jim Davis, has his own particular favourite exhibits. A well-travelled typewriter used by a secretary to Winston Churchill and the aforementioned wedding dress, the fabric of which was specially woven for the bride of the mill manager's son.


John Walmsley, who did a guest blog about Mary Gee for us in February, showed us her marriage settlement papers (well, parchments to be precise) and told us of how they came to be in the museum.
Archiving the thousands of photos, many from the Halstead Gazette and from local historian the late Doreen Potts, seems to have become a life's work for volunteer Elzabeth Fall. Her particular favourite though is the complete collection of 1922 Halstead and Rural District maps, laughingly known as the 'Tomb Stone' as they form such a large - and heavy collection.
Smartphone in hand, we took some photos and videos and had a go at putting together a short video to introduce the museum to those who have not ventured through the doors before. If you have any interest in the history and heritage of Halstead, you couldn't do better than to pay a visit to this small but perfectly formed establishment and chat with its enthusiastic curators. Just ring or email to book your slot, the details are at the end of the video.
Halstead . museum . cultural heritage . archive . history