Mon 28th Jun 2021: The Empire is back!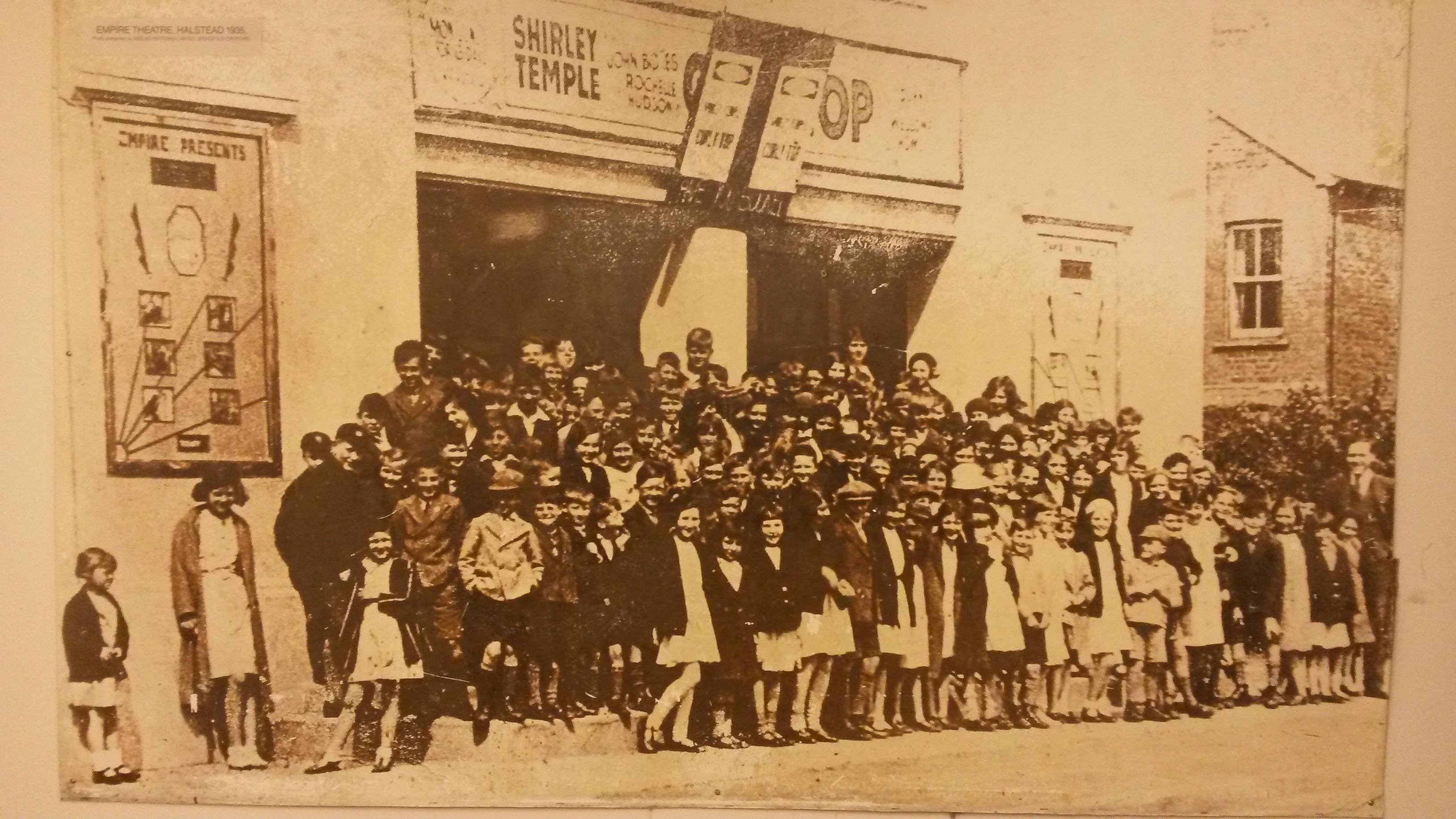 In fact, audiences started making their way down the aisles in May, and the venue now has a full programme of film and live screenings. But why should that be the subject of a heritage blog? Well, it's because this little local gem is old enough to have survived another global pandemic
The Empire has had a few facelifts, so you'd be forgiven for underestimating is age, but it's now 106 years old and steeped in history It was built during the First World War, and opened in 1915, just a few years before we were all attacked by the 1918 -19 Spanish Flu pandemic. It's a little hard to tell exactly how long the Empire and Colne Valley Cinema (later known as The Savoy) were closed, but it seems that in autumn 1918, children under the age of 14 were not allowed to attend for a period that could have been counted in weeks rather than the many months the whole of our population is hesitantly emerging from. Astounding when one reflects on the statistics of at least 50 million deaths during the 1918/19 flu. Younger people were particularly vulnerable to the flu, however, and with war about to end, the Government was intent on suppressing bad news and 'soldiering on'.

Both the Empire and Savoy enjoyed the heydays of silent movies, the talkies, and technicolour, and both hosted live acts as well. But ultimately, in an era of colour TV, Halstead no longer needed more than one cinema. The Empire was lucky enough to be that one, but its battles were not over, and in 1987, when the owners decided to sell, Halstead Town Council came to the rescue.
With ownership now in the hands of the local community, and a charitable trust in place to manage its affairs – things looked rosy for a while – then along came Cineworld at Freeport. In July 2005 the screening of films ceased at the Empire. But what's so remarkable about the Empire is its power of survival, and that power lies in its volunteers. Over the past few years, their vim and vigour has seen the Empire rise again. It's always hosted local dramatic society performances, bingo and live acts, but the fundraising Cinema Strikes Back campaign resulted in the resumption of film screenings in April 2017 and the number of community-focused continue to grow.
In the 2020s, technology has become the Empire's friend, with a renewed ability to bring high-quality sound and images to smaller venues allowing performances from national venues to be streamed as live events.
The Empire though is much more than bums on seats; it's a community service run by local people, not a corporation, where older people can relive memories and our youngest residents can make them. As such it epitomises the spirit of Halstead past and present.
So please don't miss out. Find out what the Empire Theatre has to offer you and your family - and if you do visit - please don't forget to ask about its history.
Halstead . theatre . Spanish flu . cinema . community spirit . built heritage