Sun 25th Jul 2021: Last Orders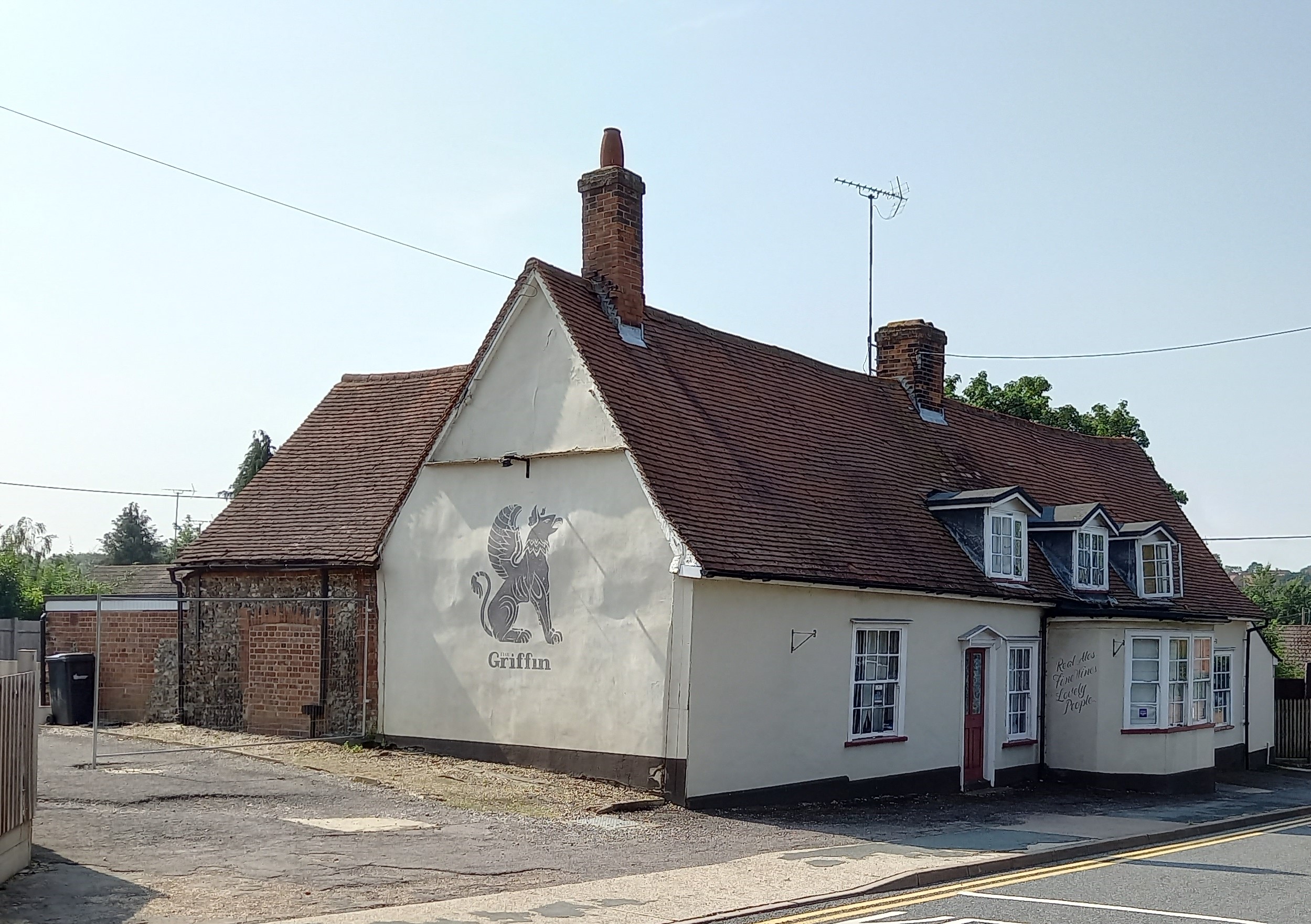 According to Trevor Stewart's 2014 book, Remembering the Old Inns and Taverns of Halstead, the town once had 45 pubs, many of them very close together – and excluding the Dorrington Hotel and Whispers Wine Bar. Many pubs were known by different names though (which could have been very confusing after a few pints!). So there probably weren't quite as many, but it's clear that Halstead used to have lots of pubs or beer houses (White's Directory lists them separately). So what happened to them?
Several hostelries became shops, like the Dolphin on the High Street (now Fleur de Lys) and the Plough at the top of the High Street. There were earlier examples too, with evidence of the old Bugle Horn on Head Street being Baker & Sons before World War 1 and now The Nail Bar. The last to become retail premises was the Woodman on Colchester Road, which closed in 2015 and is now a Co-operative store.
Some were converted to other commercial uses. The George Hotel on Market Hill was known as a first-class coaching inn for centuries but has had several incarnations since it became a soup kitchen during WW1 - including Lloyds Bank for almost 80 years. These days it's a physiotherapy clinic.
There were demolitions too. Many residents will remember the Railway Hotel as one of many old buildings bulldozed to make way for the Bridge Street commercial development in the 1970s of outlets Many years ago, a licensing day was held just one day a year and in 1907, the Railway Bell, on Trinity Street (and close to many other hostelries as well as the Temperance Hotel), was declared surplus to requirements. It was finally demolished at the end of 1914 to make way for the Colne Valley Cinema, later known as The Savoy.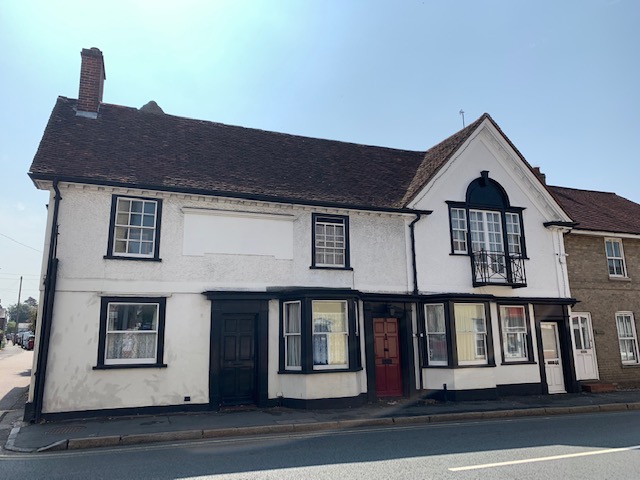 The vast majority of pubs have become private dwellings though. Have you seen the sign for Napier House in Head Street (the Napier Arms until the 1980s) or wondered why its near neighbour (The Rose & Crown and then The Gold Rush before its closure in the 1980s) has a space for a plaque on its façade?
Of the 45 old inns and taverns listed by Trevor Stewart, only five of them survive as businesses in July 2021. Happily, these include two of the town's oldest former coaching inns, the White Hart and The Bull Hotel, both believed to date from the 15th century, and Whispers Wine Bar is in part of the 15th century Chantry House.
In 2018, the Campaign for Real Ale (CAMRA) estimated that 18 pubs were closing every week, so the causes are mainly national and social. The price of beer has increased by a big factor since the days when a pint of beer cost a bob - partly as a result of alcohol duty - while pub owners have also suffered increased overheads. The number of regular pub-goers was already in decline in 2007 when the smoking ban was introduced and this too resulted in a loss of some custom. Tastes have also changed - we now drink far more wine than we do beer - and often prefer to do it at home. But alcohol consumption has fallen anyway, so, in order to survive, many landlords now serve food to attract custom - something that a small local pub doesn't have the space to provide.
If the future looks grim for pubs, the example of the King's Head in Pebmarsh might lift some (non-alcoholic) spirits. Villagers came together to save it by listing it as Asset of Community Value with Braintree District Council. They have since bought it and now run it as a community pub.
So what of Covid-19, what's that done for our local? Well, there's been a loss and a gain. Lockdown meant that many pubs couldn't even break even, so sadly, the Griffin on Parsonage Street closed its doors forever in July 2020.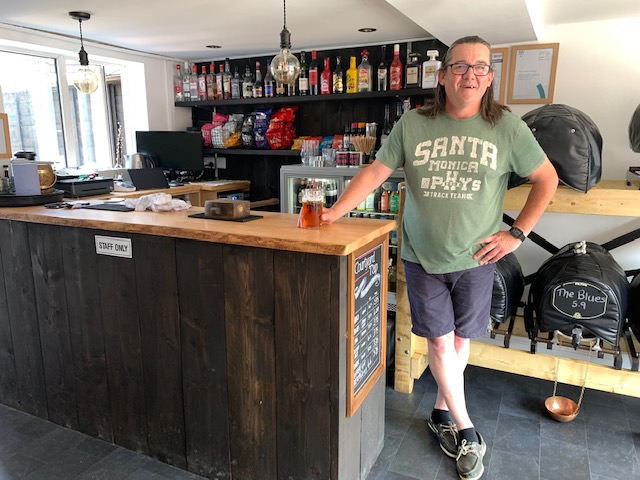 But a Gosfield microbrewery saw an opportunity to build on its reputation of making and selling traditional beers and Mark opened the Courtyard Brewery Taproom in a former hairdressing salon on Trinity Street in December 2020, so he's definitely bucked the trend.
What's clear is that pubs aren't just places where people come together to imbibe, many of them are buildings of architectural and historic significance. That's why so many of them feature on the National Heritage List.
So next time you're in Halstead, take a careful look at the buildings around you. Can you work out which were or weren't public houses? If you need some help, the team at Halstead Heritage Museum are on hand twice a week – and they even sell Trevor Stewart's book.
We try hard to get our facts right, but extricating accurate details about this subject hasn't been easy and we've come across conflicting reports, so if you see something that's not right, you can let us know by filling in our heritage form or emailing us at info@halstead21stcentury.org.uk.
Halstead . Essex . pubs . listed buildings . built heritage .