Halstead's Built Heritage
An interactive map shows the extent of Halstead's conservation area and listed buildings Conservation Areas are areas recognised for their architectural or historic interest. Halstead's was designated in 1969 and includes many heritage assets.
Designated heritage assets, such as listed buildings or scheduled monuments, have national recognition and are afforded a high degree of protection. As our only Grade I listed building, St Andrew's Church is considered to have the highest national significance while Trinity House, Trinity Church and Whisper's Wine Bar, which occupies a 14th century Chantry, are all Grade II* listed.
The remaining designated buildings are very varied, ranging from three 18th century tombs in St Andrew's churchyard to public houses, the Royal British Legion clubhouse and barns.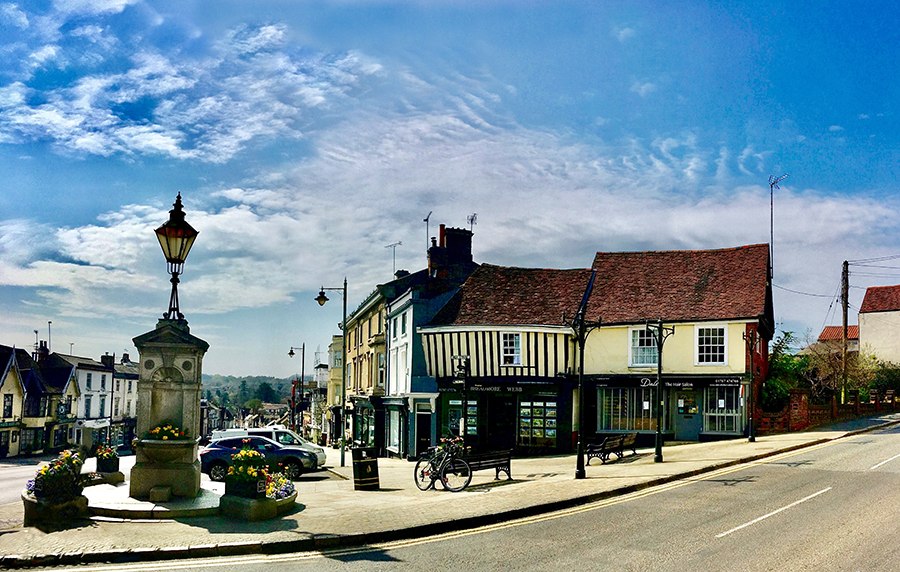 There are many other structures that have local significance, but are not designated. Braintree District Council launched the Local Heritage List in 2014 in order to ensure that the importance of these was recognised. In 2020, the vast majority of the Courtauld built estate has been added, which includes Halstead's 16 WW2 air raid shelters and the former boiler house. Locally listed buildings don't have the same level of protection, but their significance to local communities should be taken into account when planning consent is being considered.